Case study: Retail translation
Retailer Expresso Fashion uses AVBWEB translation portal
The client:
A Dutch fashion retailer with 30 stores, an online shop and 800 sales outlets in both the Netherlands and further afield.
The assignment:
Provide consistent translations from Dutch into German and/or English of the mailshots, website texts, press releases and so on that Expresso regularly issues.
The challenge:
The client wanted no minimum rates for individual translations, high translation quality, a high speed of delivery and the appointment of fixed translators with a minimum of bureaucracy.
Our solution:
For many years, AVB has had access to an extremely user-friendly client portal known as AVBWEB, that was developed in house. This web portal can be accessed from any browser and lets clients submit translation assignments quickly and easily as part of monthly projects without the need to send numerous emails back and forth. As soon as the client submits the request via the portal, the assignment is automatically set up. As Expresso requires translations on a daily basis, the portal is very quick and efficient for them. AVB always uses the same translators for this client to ensure that style and terminology remains consistent.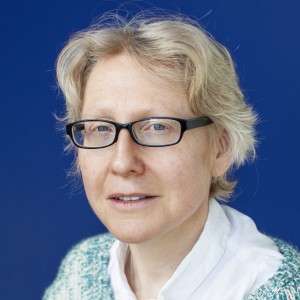 Kate Sheridan, Head of Language Technology
"This is a prime example of our own innovative technology perfectly suiting the needs of a client. We developed the AVBWEB portal ourselves to promote user-friendliness and optimise functionality. It only takes clients a few minutes to send an assignment and they can follow the progress of the project via the portal. The portal also offers many other practical functions for clients, such as making completed translations available to the client as soon as they are ready.
What our clients say about us
"

"Key words to describe AVB are professionalism, speed, accuracy and collaboration. Even translations of texts with complex formatting are returned with exactly the right layout. I have absolutely no hesitation in recommending you to others!"

"

"We're very happy with the translation we received yesterday. The writing style particularly met our expectations. The translation flows very nicely, just like the Dutch text!"

"

In addition to the high quality of the translations, we are also impressed with the speed of delivery and pleasantness of the interaction with AVB.

"

"In the travel industry, speed is essential. AVB delivers translations quickly without compromising on their consistent high quality."