Sole supplier to government agency active in the financial sector
The client:
A government agency active in the financial markets in the Netherlands.
The assignment:
To be the sole translation partner to this client and provide extremely high-quality translations.
The challenge:
Our client has extremely high quality standards and predominantly requires translations of documents such as reports, press releases, website texts and correspondence from Dutch into English. All of the translators are screened and approved by the client in advance and comply with the highest quality requirements. The deadlines are always tight and client feedback has to be regularly and rapidly implemented into the translations.
Our solution:
For this client, AVB uses a fixed team of translators and proofreaders to guarantee the continuity and quality of the translation products. We appointed a fixed project manager and back-up to ensure communication runs smoothly and the tight deadlines are met. We also maintain specific translation memories and multiple terminology lists for the client's different departments. We process and implement client feedback quickly, facilitate smooth and efficient communication between the translator and individual clients, and ensure the translation process runs quickly and effectively. Thanks to this successful system, we have maintained a fantastic working relationship with this client for over eight years.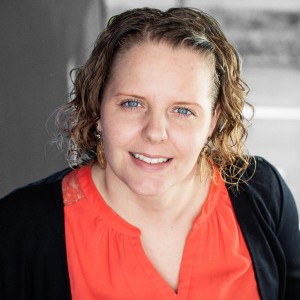 Myrna Gischler, Head of Project Management
"This government agency has all of the drive and speed of a commercial enterprise. All translations must be of the highest quality and the lead times are always short. There is also a great deal of feedback and the client demands both proactivity and good communication. Thankfully, this suits our working method down to the ground and we've been the sole translation partner of this organisation for many years."
What our clients say about us
"

"Key words to describe AVB are professionalism, speed, accuracy and collaboration. Even translations of texts with complex formatting are returned with exactly the right layout. I have absolutely no hesitation in recommending you to others!"

"

"We're very happy with the translation we received yesterday. The writing style particularly met our expectations. The translation flows very nicely, just like the Dutch text!"

"

In addition to the high quality of the translations, we are also impressed with the speed of delivery and pleasantness of the interaction with AVB.

"

"In the travel industry, speed is essential. AVB delivers translations quickly without compromising on their consistent high quality."