Case study: Creative translations
Daily creative web articles for Holland Promotion into seven languages
The client:
A government-sponsored website promoting the Netherlands as a tourist destination.
The assignment:
Translating multiple creative articles each day into a range of languages for the website, dealing with very short lead times.
The challenge:
The deadlines were always tight and the translated texts had to be every bit as appealing as the Dutch texts in order to entice readers to the Netherlands. Possible target languages included French, German, Italian, Spanish, Russian, Japanese, Chinese, Brazilian Portuguese, Swedish, Danish and Indonesian.
Our solution:
AVB compiled a fixed team of translators and proofreaders to quickly and professionally handle the constant flow of projects. A fixed project manager (deputised by a fixed back-up) ensures efficient administrative processing of the projects and supervises the flow of source and target texts between the translators and the client. For the submission of the assignments, AVB also granted the client access to its web portal, AVBWEB. Via a simple interface, automated assistants can make translation requests and provide the source files. These are then automatically entered into AVB's administrative system. At the end of the month, the client receives an invoice for all assignments requested via the portal. The client can also request special, one-off projects via email. Use of the portal is not compulsory. AVB has been the sole translation supplier for this website since 2012.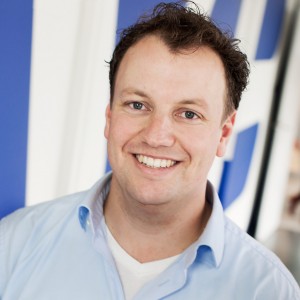 Rens Dijkstra, Project Manager
"This client submits assignments on a daily basis via our web portal AVBWEB. The source texts are active articles on the website so they need to be done very quickly, often being translated into 5-7 languages. This means that the pressure is on, but our team of dedicated translators and proofreaders know exactly how to deliver on time and with the high level of quality required."
What our clients say about us
"

"Key words to describe AVB are professionalism, speed, accuracy and collaboration. Even translations of texts with complex formatting are returned with exactly the right layout. I have absolutely no hesitation in recommending you to others!"

"

"We're very happy with the translation we received yesterday. The writing style particularly met our expectations. The translation flows very nicely, just like the Dutch text!"

"

In addition to the high quality of the translations, we are also impressed with the speed of delivery and pleasantness of the interaction with AVB.

"

"In the travel industry, speed is essential. AVB delivers translations quickly without compromising on their consistent high quality."