Case study: Legal Translation
50 pages of legal text into English in 24 hours
The client:
A top-three law firm based in the Amsterdam Financial Mile.
The assignment:
Translation of 50 pages (approx. 12,000 words) of complex legal and financial text from Dutch to English within 24 hours.
The challenge:
This assignment was incredibly urgent – under normal circumstances, it would take us a week to deliver a similar project. So the clock was ticking fast and the combined legal and financial nature of the text magnified the complexity of the project. Also, because the source documents were scanned PDFs, it was not possible to use translation software due to the extremely tight deadline.
The solution:
Firstly, our project manager separated the legal documents from the financial documents. The legal documents were sent to two legal translators, and the financial documents were sent to financial translators. All of the translations were carefully examined by a single proofreader and delivered on time, enabling the law firm to discuss the translation with their client.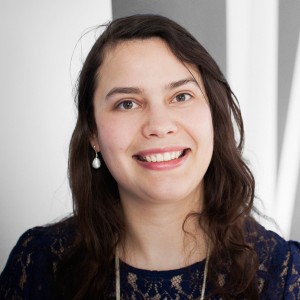 Pauli Verheijden, Project Manager
"We needed all hands on deck as soon as possible for this assignment. 12,000 words in 24 hours is difficult enough with a straightforward text, so the complexity made this project a real nail-biter. We found two specialist financial translators to quickly translate their sections, and two legal translators took care of the rest. To make the terminology and style as consistent as possible, the same proofreader edited all of the translations. And to the great satisfaction of the people at the law firm, we delivered the translation on schedule and they were able to discuss it with their client in time."
What our clients say about us
"

"Key words to describe AVB are professionalism, speed, accuracy and collaboration. Even translations of texts with complex formatting are returned with exactly the right layout. I have absolutely no hesitation in recommending you to others!"

"

"We're very happy with the translation we received yesterday. The writing style particularly met our expectations. The translation flows very nicely, just like the Dutch text!"

"

In addition to the high quality of the translations, we are also impressed with the speed of delivery and pleasantness of the interaction with AVB.

"

"In the travel industry, speed is essential. AVB delivers translations quickly without compromising on their consistent high quality."