Case study: Italian translation
Large, urgent legal translation into Italian
The client:

A top-three law firm based in the Amsterdam Financial Mil
The assignment:

Translate 240 pages of court judgements and conclusions from Dutch to Italian within ten working days.
The challenge:

A deadline of ten working days for a volume of text like this is extremely tight. In this case, the source documents were Word files converted from PDFs, and hence full of conversion errors. It was therefore impossible to use time-saving tools that detect matches and part-matches between documents. As a result, the documents had to be translated without translation tools, which slowed us down significantly.
Our solution:

AVB assembled a team of seven experienced translators and one proofreader to complete this gigantic assignment on time. Thanks to our long history of delivering legal translations in all conceivable language combinations, we have a huge database of specialised translators with whom we have an excellent relationship. Our translators are willing to go the extra mile whenever necessary, a fact they certainly proved during this project. Our project manager coordinated the whole thing and ensured a successful translation was delivered to the client on time.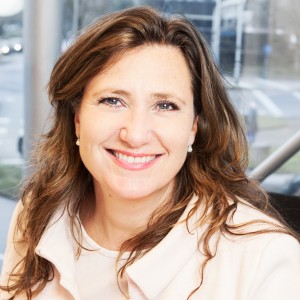 Isabella van Rooij, Director
"I took on the coordination of this assignment as Italian is my second language and a lot of communication was needed outside office hours. We were constantly in contact with both the client and the translators, which always increases stress levels. Thanks to our experience with major urgent assignments like these, we were able to deliver a high-quality translation within the allotted time."
What our clients say about us
"

"Key words to describe AVB are professionalism, speed, accuracy and collaboration. Even translations of texts with complex formatting are returned with exactly the right layout. I have absolutely no hesitation in recommending you to others!"

"

"We're very happy with the translation we received yesterday. The writing style particularly met our expectations. The translation flows very nicely, just like the Dutch text!"

"

In addition to the high quality of the translations, we are also impressed with the speed of delivery and pleasantness of the interaction with AVB.

"

"In the travel industry, speed is essential. AVB delivers translations quickly without compromising on their consistent high quality."